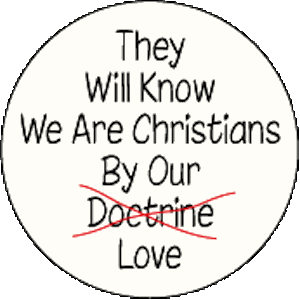 If you ask most people the opposite of love, they will, without thinking very hard, give the answer as hate. This answer is perhaps not wrong but also not the best answer. The opposite of love is found in a Latin word which does not have a satisfactory translation. The word in Latin is 'cupiditas'.
The word 'cupidity' does exist in English but to make sense of this rather archaic word, we have to spend a moment in finding a better translation of the original Latin word. Cupiditas is a longing for something that is outside oneself, that which is not part of the self. It has the idea of almost an addictive attraction to something that one desires for one's selfish needs. It could be a desire for food, for drink or for sex. One wants to take the desired object and in some sense consume it, take it into one's being. Cupiditas in regard to another person is the opposite of love, because one wants that person for selfish ends. It may be that a man wants a woman to enhance his image, or to exploit for his sexual gratification. He may hide this from the woman until they are married and then the full betrayal of love can no longer be hidden. The failure of love becomes a nightmare from which this woman will need to escape.
Cupidity and love sometimes get confused in people's minds, just as sex and love get muddled up. But it was a Russian philosopher who defined love this: 'Love is putting another person at the centre which you normally reserve for yourself.' So there is a massive difference between the two. If someone else is at the centre of one's care and concern then personal interests take second place. It is not difficult to see this process at work when watching lovers walk hand in hand or parents caring for their children. Putting someone else at the centre is indeed a glorious thing to watch and to experience for oneself both as a giver or receiver.
When the Christian talks about love, the reference is not normally about sex or even family life. It is referring to the relationships that are to be found among the followers of Jesus. Love in the Christian sense is the ability to go out of oneself for another. There is no desire for gain of any kind. The focus for this altruistic love is a desire in some way to reflect back something of the love that has come from God. This kind of love that can be shared as widely as possible by the Christian is called 'caritas' in Latin. Its meaning is summed up in the words sung to a Taize chant, Ubi caritas et amor, ibi Deus est. Where there is love and caritas, there is God.