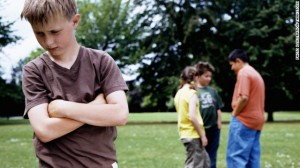 While writing the piece on shunning for this blog, I experienced a degree of passion that made me realise that this area of suffering by ex-members of abusive churches needed more investigation. I started to do a word search in Amazon books to see what had been written on the subject. As might be expected I was directed to some novels describing the Amish experience where they have a special word 'meidung' to denote it. As shunning in a religious context is much wider than the Amish, I looked at other synonyms for the word. What came up was the word 'ostracism'. This did produce a number of books but it appears, as far as I can determine, that no one has written a study on either shunning or ostracism in churches or cults. It is also intriguing to note that a new body of literature on the subject of ostracism has emerged over the past twenty years to look at the subject from a social psychological point of view. A book that I have ordered, looks at this same area of study but it uses the expression 'social exclusion' in its title. We tend to think of social exclusion as being the fate of people who through poverty, age or illness fall outside the usual networks of social support and thus become isolated. The book, however, seems to treat 'social exclusion' as a synonym for shunning and ostracism, i.e. a deliberate act on the part of groups or individuals towards others. The chapter headings in the book do not indicate that any of the scholars who are looking at the problem have considered the church as an area worth studying. So this may be a topic that I can give some further attention particular in my presentations to people interested the problem of cultic matters.
The book that I am now reading on ostracism has given me (and you the reader) a simple model from which to work. It suggests that ostracism, although operating at different levels of severity is a method through which to exclude and control individuals or groups of people. Most typically ostracism involves ignoring others, giving them the silent treatment and pretending that they do not exist. The most effective (and most cruel) forms of ostracism take place actually in their presence. Silence, not speaking, avoiding eye contact and speaking over them are all ways through which an individual can be made to feel utterly scorned. The book makes clear that the individual receiving this treatment, the target, is deeply wounded by this behaviour. It is far worse to be ignored than to be hit in the face because the human need to have their existence acknowledged is at least present when someone chooses to punch you.
I want now to list the four areas of human well-being that are undermined by ostracism according the book I am reading. There are, according to Kipling Williams, an Australian social psychologist, four areas of need that are important to every individual and each of these come under threat through being ostracised. They are respectively the need to belong, the need to have self-esteem, the need to have control over your life and the ability to make sense of life, to have a meaningful existence. Each of these human needs is undermined by the experience of being the object of ostracism. The picture that comes to my mind as I record these four human needs is that of a tent. The human individual, in order to function properly, has to have four guy ropes tethered to the ground for the tent to stand up properly. The ropes are connected to four tent pegs and these are symbols for these four fundamental areas of need. Ostracism effectively is an attempt by others to pull up the tent pegs, so that the tent collapses. In other word the ostraciser is effectively trying to make our fundamental sense of who we are collapse by this cruel and barbaric treatment.
I refrain, for reasons of space, from giving examples of ostracising behaviour because I am sure my readers have encountered it somewhere, whether in church or in another institution. But I want to mention the fact that being the giver of ostracism is also a fairly unhealthy experience for the individual. It may not become quite as bad as being ostracised but it is certainly harmful to well-being in a variety of ways. It hardly enhances a happiness or a sense of belonging if your leader instructs you to cut dead or ignore people that were until very recently your friends and part of the group. To put it mildly, shunning or ostracism is very bad news for both the target and the perpetrator. That it should ever be practiced in a religious organisation, let alone a Christian one, defies comprehension.
I concluded my review of shunning by asking whether anyone should every join an organisation which practised such horrible barbaric behaviour. I need hardly give an answer to this question but asking it helps to enable us to see how corrupted and evil certain Christian organisations have become. I certainly want to continue to study this question because, as I said before, it lies right at the heart of abusive Christian behaviour.
If you find your way to this blog post, you might want to watch the lecture I gave at the International Cultic studies Association in Stockholm in June 2015. Type in Stephen Parsons 2015 on the youtube search.