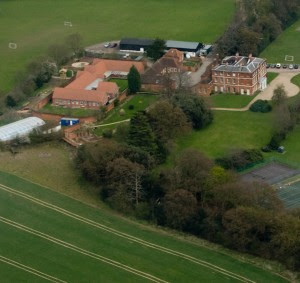 My readers will forgive me for returning to the topic of the notorious church, Trinity, Brentwood as a jumping-off point for the understanding of a particular aspect in the life of churches that cause harm. Trinity Church in many respects is an archetypical church of its type, theologically and in terms of its internal dynamics. Some of what I have written here is a recounting of actual events in the tortured history of this institution. Other pieces are using the well documented descriptions of its life and times to illustrate general points which may apply to many churches of this type. All the information about the Brentwood church comes from victimsofmichaelreid.blog
The news at Trinity suggests that little is, in fact, going on at present. A Commission for investigating past wrongs is to be appointed with an external Chair recommended by the Evangelical Alliance. The church is soon to publish terms of reference for this Commission and it is hoped that the whole process of meeting, investigating and producing a report will be completed by the summer. All this sounds very civilised and the information was relayed through a news item on the official website last night (Monday). But in the middle of the anodyne and formal language, there was this startling statement. The church mentioned that there were nine allegations to be investigated, six of which that were anonymous. No details of what was contained in these 'allegations' but Nigel Davies' blog has given us a good indication of their nature and seriousness. Some probably relate to bullying and the humiliating of children by staff at the school and the Bible School. Others may be about gross interference by leaders in the family lives of members, with wives or husbands pressured to leave their partners for the sake of their 'salvation'. Maybe others touch on financial matters. The details of these allegations are not available or indeed important for the moment. Probably, apart from the rape allegation, none involved actual criminality though they were, no doubt, extremely unpleasant and traumatic for those concerned. The significant thing that the church is telling us is that serious allegations exist from the past which the church did nothing to address at the time they occurred. It is only the pressure from Nigel's blog and possibility of police investigations that has forced the church to acknowledge that these complaints even exist.
Nine serious allegations of misconduct from the past is quite something for any organisation, let alone a church, to admit. It is freely confessing that things happened in the past of some seriousness which the leadership either did not know about or, if they did, were unwilling to pursue. Why would anyone in leadership not want to face up to such allegations at the time they happened? If they claim not to have known, what does that say about the power structures in place? These questions led me to reflect about the dynamics of power that would appear to exist in any organisation where serious abuse issues happen and are not dealt with.
One model that might be applied to the apparent power dynamics at Trinity/Peniel is the pyramid where all power is concentrated at the top. The power is surrendered to the leaders and control and coercion flow in one direction only – downwards. The leader in this case, Michael Reid, is a one man ruler who concentrates all the power in himself. One part of this power dynamic is that he will not listen to anyone who challenges him. His narcissistic world view has convinced him that he has messianic qualities. He has also internalised a battery of bible quotations which reinforce his position. The Holy Spirit speaks to him direct as leader and anyone who dares to suggest that he is a money-grubbing tyrant will have the quote 'Touch not the Lord's anointed' thrown at them, before being told to leave. It is in fact unlikely that full insight as to the tyrannical nature of charismatic leadership is ever given to members. They will just become aware that their continuing survival in the church has become impossible. They feel an immense dissonance between what they think about God and the experience of being constantly bullied, humiliated and shouted at by the church leadership.
The reason that the nine allegations could never be investigated at the time they occurred is simply because the organisation that investigates itself, has to have a sense of its own potential fallibility. It has to admit that things can go wrong at times. Fallibility in an institution does not sit well with the sense of infallibility that seems to attaches to the norms of charismatic leadership which we have looked at above. If, as I claim, the power in this kind of institution goes from the top downwards, it will also be apparent that ordinary people in the structure will not be heard. 'Touch not the Lord's anointed' can be translated into a command not to bother the big important man with petty complaints. The complaints will not be necessarily be petty but any challenge of the leader who has all the power and influence in the church, is not tolerated.
Nine allegations of power abuse from the past represents probably only a small selection of gross acts of misconduct that have actually occurred in this church. It is also suggestive of a grotesquely dysfunctional church. This church had organised itself in such a way that all the power was invested in one man and a small number of his hangers-on. Small people, ordinary people within the structure, experienced power flowing in one direction, downwards, overwhelming and extinguishing whatever voice that they might have had. To admit even one complaint and investigate it properly would have meant accepting in principle the possibility of fallibility in the leadership. At Trinity/Peniel this possibility could not even be entertained. The inability of leaders ever to be wrong or mistaken is part of the culture of such institutions and this infallibility makes them very dangerous places indeed.