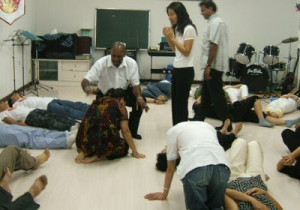 Recently I have been contacted by one Sally (a pseudonym) who has been helped by the words of our blog. For the sake of confidentiality I am not going to reveal Sally's real name or even the country she lives in. Sally has sent me some details of abuse that she has suffered at the hands of Christians and she has graciously allowed me to share this material with my readers. Both sides I feel will benefit. From Sally's point of view she stands to receive support and understanding which will help her come to terms with the various things that have happened to her over several decades. In addition, insofar as my reading and study give a fresh perspective and insight to these types of issues, she will, we trust, be far better protected from similar attempts by earnest Christians to humiliate and abuse her in the future. From our point of view a frank disclosure by a woman of her experience of Christian abuse will open up for us the whole topic from the female perspective. Chris has fed into the blog experiences of abuse from the man's perspective but I would guess that the bulk of cases of Christian abuse are directed against women. The majority, but not all, of the perpetrators are men.
I have the material for three blog posts in the material that Sally has sent me so far. I hope that she will in fact provide further material. I have particularly asked her if she can remember the actual words used by the Christian leaders who have attempted to control and abuse her. I am interested in this theme of control and the way that, being a woman, sometimes involves in Christian circles having to submit to the authority exercised by men. In short I believe, and Sally's story does nothing to contradict this idea, that much Christian abuse takes place within the context of old-fashioned misogyny and the sexual domination of women by men in the name of a claimed biblical principle of male superiority.
Sally's first experience of Christian abuse took place when she was just 15. She was a member of a Church youth group and one of the leaders became sexually attracted to her. She felt distinctively uncomfortable in his presence and this was made worse when he came too close to her. During a cinema performance, this young over-attentive leader sat next to her and then proceeded to bang the back of her seat as a way of trying to attract her attention. She ignored this but on the journey home on a train, he once again tried to corner her. She managed to get away. The problem of the unwanted attention of this leader became still more complicated when, having built up what she believed to be a relationship of trust with a woman leader, she told her the story of what had happened with the first leader. This second leader called a further leader and she had to go through the story a second time. This then involved the Senior Pastors who, while lovingly putting their arms around her, told her that she had a demon which had come to cause division in the church. This bomb-shell was delivered to her in the presence of the youth worker who had abused her. The fact that she suffered from asthma was also a sign of this and that she needed prayer and deliverance. She then describes what happened to her next. ' They laid their hands on me to start delivering me from the "demon" and I felt that I couldn't breathe I was coughing and coughing and they kept praying and praying as though my asthma attack was a full manifestation of their "delivering" me.' Fortunately her father who had been waiting impatiently outside came in grabbed his daughter and removed her. Nothing was said on either side but she never returned to that church.
When we reflect that each event in the cycle of happenings was far more than any child should have to deal with, the compounding of sexual harassment with demonic abuse is totally unforgiveable in a church. Not one person in this story appeared to recognise that the sexual harassment of a girl of 15 is first of all a totally believable situation. Instead of even asking themselves whether the male youth leader might indeed have done such a thing, they managed to spiritualise it and thus remove any responsibility for asking proper questions that would call into question their oversight. The betrayal of confidence is also shocking. When Sally told the second youth leader about the event on the train, the woman leader should not have mentioned it to anyone else without Sally's permission. Of course now the protocol that exists in most responsible churches would have required this woman leader to report the allegation straight to a person professionally equipped to deal with child protection issues over the heads of the senior pastors. Whether what had happened was serious enough to involve disciplinary action or even the police to be informed was something that required professional assessment. This event occurred in the 80s, so while we can make some allowances for sloppy procedure, there is something deeply disturbing about the way that a belief in devils and the desire to protect an institution overrode a desire to believe and protect a vulnerable teenager. Once again we can see that the mythology of devils has been brought in to prop up and support a thoroughly unhealthy power structure within the church. Sally's father is the one person who comes out of the story as the hero of this sorry saga. It took a non-churchman to act in the face of the utter nonsense and hypocrisy in the series of episodes concerned with his daughter. Sadly Sally told me that her failure to tell her father fully what had been going at the church meant that there began a pattern of not sharing things, a further factor in her vulnerability to abuse later on.
Sally's story, as we shall see in later episodes, frequently involves a belief in devils by Christian leaders. In each case we shall note, as I have said in other blog posts, that the devils are often a convenient scapegoat for some utterly dysfunctional ideas and harmful church structures. To have a devil to blame allows a leader to avoid facing up to a common-sense perception of what is truly happening in a human situation. Satan is blamed for bad behaviour (the devil made me do it), situations of conflict which no one wants to sort out and inconvenient opposition to the prevailing ideology of the church. Liberal theology, because it may challenge prevailing ideas of biblical inerrancy, for example, must have been inspired by a demon. The believers in satanic or demonic infestation are relieved of the responsibility of having to question their thinking or their understanding of what is going on. The child protection policies that have come to be universal in churches, schools and similar institutions might conceivably have changed the way Sally was treated some twenty five years ago. But sadly, the belief in devils is still alive and well, distorting, on occasion, the judgement and common sense of many Christian leaders.