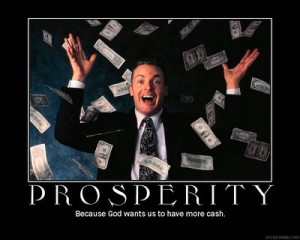 The title of this reflection is deliberately provocative but it raises an area of concern that should matter to all Christians. The question that I should have asked is not whether God is immoral but whether some of our beliefs about him, our theologies, make him seem immoral.
One of the areas of concern for many people, believers and agnostics, is whether we can talk about God being active in the affairs of our world. Does God cause thunder-storms, to use a crude example? More importantly if God intervenes directly in our lives, by stopping us walking into the road when a lorry rushes past, what do we say about people who are not so protected? Are the people who were killed in Glasgow a few months back by a rubbish collector truck, somehow not worthy of God's attention. I also have in mind the recent story of the retired GP who leapt on to the railway track in an attempt to save a woman from a train. She survived while he was killed. If we claim to believe in an interventionist God, should not that heroism have been rewarded by God?
The claim to believe in a God who directly intervenes in the detail of our day to day lives raises many problems. And yet it is the staple of the way that many people think about God. It is also the backbone of particular strands of theology that exist among conservative Christians. The particular theology I have in mind at this point is the so called 'Health and Wealth' gospel. In brief, as I have explained in previous posts, this teaching tells Christians that it is God's will that everyone should have wealth and also perfect health. Such teaching raises enormous problems both on a practical level but also in what it implies about the nature of God. Everyone knows that in order for anyone to be considered rich, someone else is going to have less. Wealth is never a fixed category. We use the expression 'wealthy' to describe those who have more than the typical resident of a particular society. The wealthy of a society in sub-Saharan Africa are nevertheless likely to be poor when compared to the 'poor' of developed countries like those of Western Europe. One particular chilling statistic tells us that the wealth of a country like the States, and the levels of consumption that it engenders, is such that the resources of our planet could not cope if everyone were to be able to live like this.
It is clear that whatever else God can be said to wish for our world, he cannot want the destruction of the planet by a massive increase of consumption of resources that a substantial rise in wealth across the world might involve. And yet Western Christians are apparently proud to take the 'biblical' promise of material wealth to countries across African and elsewhere. People are being urged to express their faith in God by giving of their modest resources to the church so that God can 'bless' them and pour on them the wealth that he means them to have. In fact the only benefactors of God's 'blessing' are the preachers themselves. They feel it important to drive around in large cars and live in fabulous houses so that they represent the embodiment of God's bounty. It somehow never occurs to the wealthy preachers that there is in this flamboyance, not a sign of God's generosity, but an obscenity directed both against his will and the poor people who make these sacrifices of money.
The 'Health and Wealth' preaching is not just confined to Africa but is preached by the vast majority of religious broadcasters. I have mentioned in at least two previous posts the begging for money that occurs on God TV and broadcasting in Britain and around the world. I would not able to begin to name the range of Television channels in America dedicated to this kind of broadcasting.
In declaring that God does not want all of us to be wealthy in the style of Wendy on God TV or Jimmy Swaggart in the States, I am not preaching a form of socialism. Somewhere in the future, and it may not be very far off, we are going to discover that any more growth of consumption by the inhabitants of this world is likely to destroy the world. Resources like water, trees and energy need to be conserved carefully if the human race is to survive. Somehow against this background of the depletion of the world's resources, the pursuit of individual wealth, whether by preachers or by their followers has an obscenity about it. The God of the Health and Wealth gospel seems to care nothing at all for the good of the wider population of the world, but focuses entirely on individuals, each of whom, through their increasing wealth, is doing more than most to consume a disproportionate part of the world resources.
The God of Health and Wealth preaching is an immoral God. He is thought to do the opposite to the God of the Magnificat by exalting the rich and sending the poor empty away. In talking about an immoral God I am not attacking him; rather I am challenging a particular fringe but powerful segment of Christianity to revisit the Bible and find there a God who stands for justice, care for others and concern for the whole of nature. As a Christian individual I feel uncomfortable at the high standard of living we enjoy in Britain. Giving money away may help this discomfort but it will never solve the problem of what in practical terms I and other Christians should be doing about the poverty of so many areas of the world and the inequalities that we see around us. I suspect that were I really wealthy, which I am not, my sense of dissonance in the face of poverty would be far greater. Small things, like being extremely reluctant to throw away food and attempting to recycle as much as possible, helps to relieve conscience but it does not solve the problem of being relatively wealthy in a world of poverty and pain.