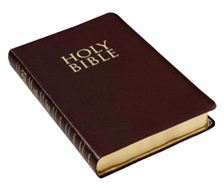 A recent comment on this blog suggested that my approach to the issue of Christian abusive practice was 'patronising and superior'. I have tried very hard to work out what in my writing was found to be this way. I have come to the conclusion that what may upset some people is the fact that although I try to support people who have been part of extremist groups, Christian or otherwise, I am not a party to or supporter of any of the teaching they may have absorbed. I cannot, for example, get excited about many of the details in Scripture, the accepting of which some teachers insist to be important and necessary for salvation. When, on the other hand, teachings are promoted which touch on people's human rights, as with Christian homophobia or Christian misogyny, then I do get involved and want to debate them. When I hear debates about the details about Jonah's fish (or was it a whale?) or the vegetation of the Garden of Eden, I find myself going into a trance-state. These types of discussion about the detail of the text of Scripture presuppose an understanding of the nature of the Bible which I find utterly fruitless and futile. Many of the issues that conservatives, past and present, believe to be important about the 'truth' of the Bible are not for me.
In saying that I am not going to engage with trivial details within Scripture because some Christian people believe them to be important, does not mean that I do not take Scripture seriously. Since first going to Sunday School in 1950 I have never had suggested to me that Adam and Eve were real people or that Jonah was anything but a good story. At the age of five, story and history were the same thing anyway. No one in my childhood ever tried to make me a literalist and for that I am profoundly grateful. I did not meet people who insisted on reading every single bible story as history until I got to university to study theology. They were not among my fellow theological students. After a few late-night battles over coffee I retreated from such discussions baffled and indeed puzzled that the Bible could be made even more complicated by notions of inerrancy and infallibility. Of course there was history in Scripture but equally there was myth, legend and events half-remembered through the mists of time. It was enough for me to spend two solid years learning Hebrew, New Testament Greek and wading through countless commentaries on the books of Scripture to come to something resembling a conclusion about how I was going to teach and preach Scripture over forty years of professional life as a clergyman. I was never going to pretend that 'critical scholarship' had reached certain conclusions about the real meaning of the Bible. I was not going to teach certainties about Christian doctrine. Rather I was going to invite members of my congregation to come on a journey of discovery to learn about Jesus, his teaching and all that he reveals to us about God. In short my ministry was going to be an invitation to faith in a man who reveals to us God and in some sense is God. That journey would always have elements of incompletion about it. There would never be tidiness. For me the Bible was and is a thoroughly untidy book, full of ambiguities and even contradictions. If I thought that the God was teaching his will clearly from beginning to end, that would be my wishful thinking and not anything I could find in the actual text.
In presenting the position of a liberally but reasonably well-trained clergyman of the 1960s I am representing a large number of clergy who had a similar education to my own. The vast majority of clergy trained at that time would have imbibed similar ideas to my own. Apart from the five years of theological study that most of us in our twenties at that time were required to do, I spent a further three years of other theological study, mainly to do with private research into Eastern Christianity. The point I want to make strongly is that even if people do not agree with what I think about the issue of Biblical interpretation, at least they should be able to recognise that my position of uncertainty over some aspects of the Bible is still a position of Christian integrity. I respect those who hold positions different from my own but I will powerfully object when their understanding of the Bible causes harm and degradation to minority groups. For example I will protest if a literal reading of the words of Paul leads a Christianity into causing women harm or injustice. The purpose of this blog is to challenge Christian teaching when it causes harm to individuals. So often, as I demonstrated in my book written fifteen years ago, the claim of biblical infallibility by a Christian leader spills over into a teaching of human infallibility. In short the teacher of an infallible book becomes an infallible person. The infallible leader is at the heart of the Christian abuse which this blog is concerned about.
To repeat the blog is concerned about Christian abuse, particularly when it occurs in conservative Christian settings. The fact that I come from a theological position quite separate from many of those I critique, should not make my approach invalid. It is not the theologies themselves that are under attack but only when they lead to harmful and abusive practice. From time to time the expression 'the bible says' is the prelude to bad or harmful practice, and to that extent the particular teaching must be challenged. The full weight of Biblical commentary and the insights of detailed scholarship must be used to challenge such bad or harmful teaching.
Everyone is born somewhere. Every Christian has been taught the faith in a particular setting or environment. I make no apology for mine and I stand up for a position in the liberal end of Anglicanism. I see things from that background but I hope my reading, my education and my extensive travel in the Christian world allows me to have many other perspectives. I hope that my readers, even when they do not agree with what I say will allow me to be what I am and allow me to continue my task of challenging the abuse of Christians by Christians wherever and whenever it takes place.