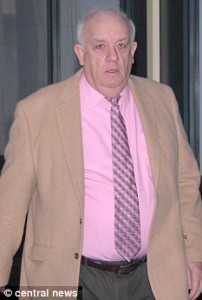 My time at the Stockholm conference brought me into contact with a number of people who had been members of high-demand groups, Christian and otherwise. Some were 20 or more years into the process of recovery while others had only recently left a group. For me it was easier to interpret the narrative of those who had been part of Christian groups because the language they spoke in was a familiar one. But whatever kind of cultic group was being spoken about, the dynamics of toxic belonging seem to have many similarities. I want to think further about some of the difficult experiences suffered by those who join and leave what are known popularly as 'cults'. I want to begin to consider how this baneful influence on people's lives may be gradually overcome. Because this blog is dedicated to the victims and survivors of Christian abusive settings, my comments can be read as a commentary on some extreme groups within the Christian orbit. In practice, the full toxic effects of the wrong kind of charisma are generally muted in many Christian groups that we would identify as cultic. It is, however, still worth painting a picture with its darkest colours so that readers can identify cultic aspects as they pop up in many 'normal' religious settings.
A typical cultic group will have at its head a strong charismatic leader. By charismatic I am referring to the quality of personality that attracts others to a belief, a hope or a vision. The charismatic leader will have the ability to persuade followers to follow him (normally a male) in pursuing a vision for the future. The relationship, particularly at the beginning will often be intense so that the acolyte or follower feels a sensation similar to that of being in love. The follower will have a sense that the leader knows the path to salvation or true knowledge. He alone understands the Bible or the sacred texts of the religion. With him is safety, a sense of being at the centre of the universe where final truth is being taught and revealed.
The expression of being 'in love' might seem a little strong for some but it does convey the intense attraction and fascination of charisma. Charisma is particularly captivating to those who are in the first stage of adulthood where self-identity is still in a state of flux. The group encourages the adoption of what the psychologists call a 'cult-identity'. This is a kind of faux-personality which makes the follower feel incredibly important but it only 'works' as long as the follower stays close to the words or the physical presence of the leader. The follower has become so entranced by the leader that he/she wants to be like him in every way. The dynamic of this 'followship' is that the disciple's personality in some real sense becomes a kind of an extension of that of the leader. Somehow the personality of the follower has become enmeshed with that of the leader.
This kind of leadership/disciple dynamic can be extremely dangerous. There may be for a time a deep contentment for the follower while he/she enjoys the attention of the 'wise' charismatic leader. But this bliss is, in practice, short-lived. The leader, because he is human, will tire of the adoration of one group of followers and want to move on to exploit another group. The state of enmeshment, while it lasts, is enjoyable and deeply satisfying for the disciple. In the case of female followers of a male guru or leader, there may be a sexual acting out. But however the relationship is expressed, it is of such intensity that a breakdown in it will cause the follower to experience intense emotional trauma. It is the recovery from a deep emotional involvement with a religious/political charismatic leader that is a major part of the cult recovery process. In some ways it can be compared with a divorce or breakdown in an intimate relationship but in certain ways it is more difficult. The follower has surrendered not only their affection to another person in an act of love, but they have surrendered many other areas of their life to the leader, their idealism, their self-esteem and their hopes for their entire future. To have all that taken from them in a moment is indeed traumatic and indeed emotionally shattering. Without the right kind of support it can lead to a nervous breakdown or even suicide.
The emotional impact of leaving a cultic group, Christian or otherwise, is devastating but there is another facet of leaving, apart from the feeling side. In every group there are always two sides to an individual's attachment to a group. The one side which we have already looked at is the emotional aspect. The second side is the intellectual or cognitive side of membership. To belong to the groups, which we would describe as cultic, it is necessary to have taken on board distinctive sets of ideas, beliefs and intellectual content that belong to those particular groups. For a member of a Christian cultic group, such as the Jehovah's Witnesses or one of any number of fundamentalist churches, the cognitive side will involve some strong beliefs in the inerrancy of Scripture. Each independent church will have its own idiosyncratic way of understanding the Bible, and different leaders will require subtly different intellectual responses to the Bible from their members. Some will have, for example, a deep suspicion of women in leadership while others will always be quoting the Bible to undergird the authority of the leaders. A claim to believe in the authority of the Bible seldom produces harmony and agreement between churches with all the leaders. There are, as we have noted before, as many interpretations as there are interpreters. Historically the proclamation of 'Sola Scriptura' has not proved a good basis for finding unity between different Christian bodies.
Real problems exist for people who wish to leave a church or cultic Christian group. They have to cut free both emotionally and cognitively. In some cases an individual can recover fairly on the emotional front while intellectually they are still in thrall to the group. This means that they still think in the binary way, the black and way of thinking that we have discussed in earlier blogs, even though they may have made good progress in freeing themselves emotionally. Another group of people may find it easier to let go of the intellectual baggage imposed on them by the cultic group, while still being in thrall to the aftermath of emotional trauma. In talking to any survivors of cultic groups, one seldom finds that the emotional and cognitive aspects of former membership have been completely dealt with. The emotional side may need lengthy psychotherapy while the cognitive side will require a period of readjustment and possibly a readiness to enter a period of re-education. Neither process is quick or easy. It is likely that there will be a two speed process. I mentioned the incidence of tears at the conference and I detected that below the surface of many stories there were real pockets of grief and pain yet to be completely worked through.
I shall come back to this topic of recovering from abusive religious organisations. In many ways I have here merely scratched on the surface of the problem but my time in Stockholm brought me once more to consider how much has to be done in helping people move forward after being in thrall to an abusive church group or Christian leadership. Clearly there is always a lot to be done, but precious few resources in this country to help people in this process.