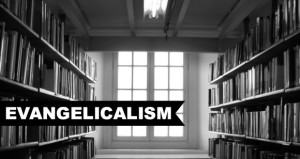 I was having a conversation with a mainstream evangelical church leader the other day who knows of my concern about the abuse that takes place within this culture. He found it very difficult to understand why I should focus on the evangelical world when there is so much material about abuse emerging from Roman Catholic sources and indeed all strands of the church. In many ways he had a valid point to make. I found it initially difficult to marshal my thoughts in responding to the concern of an honourable evangelical. In this particular case he is one concerned for social justice as well as the traditional task of bringing people into a relationship with God. The problem that I was trying to articulate and which he was unable to grasp, was that however many honest evangelicals exist in the world, there are many others who are not so honourable. They use the same turns of phrase and the same traditional theological ideas but somehow they create something which is often grotesque and unworthy of the name of Christian. A respect and love for the Bible can indeed be something which is life changing and may allow an individual to make a new beginning in discovering what his life is for. Equally the same apparent respect for the Bible in the hands of a manipulative person can drag an individual, especially a woman, into a life where they end up in effective bondage to a powerful and corrupt charismatic leader. The promise that Christianity is a way to a full life has delivered a form of slavery. This blog has given many examples of the corrupt version of the evangelical message. A love of power and money seems to motivate far too many Christian leaders who preach from the orthodox evangelical hymn book. It is this corruption of evangelicalism that is a the heart of this blog's concern, not the word itself.
In this blog post I want to summarise the areas where the mainstream evangelical message sometimes becomes corrupted and distorted through the selfish and power seeking activities of certain types of Christian leader. I repeat once more that I am not making a condemnation of one particular tradition within the Christian church, even if I do in fact have queries about the theology that is being preached. It is one thing to disagree with the theological position of another person. That is almost inevitable when we live in a world of a variety of thinking, different historical backgrounds and the sheer variety in people's psychological make up. What I do object to is when I see human exploitation of the vulnerable and weak by people who use the Christian message with which to do it. If I have any criticism of mainstream respectable evangelical church people it is in their blindness to all the things that are done by people who claim to belong to the evangelical camp. Superficially these latter preach the same message as the mainstream but in fact are verging on the evil in the devastation that the actions sometimes cause.
One particular area of activity in which evangelicals of all kinds seem to excel is in the conduct of worship and music. At its best this worship helps people to have a lively sense of God's presence. At its worst, as I have written in past blog posts, the style of music offered is a form of seduction to draw people into the building, particularly the young, and encourage them to have a good time. It could be claimed that the style of music on offer at some churches is a bit like a night club or a party. No doubt people enjoy themselves in this carnival atmosphere and there is a release of inhibition and a flow of goodwill engendered through the loud music on offer. The party atmosphere is particularly striking in many black led churches. Here the women are encouraged to dance and, in their wild gyrations, there seems to be an element of sexual exhibitionism present. The dominant part that deafening music plays in the worship of many free and independent churches means that these congregations are not encouraged towards reflective contemplation of spiritual things. Such music, if I can be bold, also completely destroys the possibility of any kind of intelligent appreciation of what is going on in other areas of worship. There is thus a considerable gap to be found between these 'noisy' churches and others, evangelical or otherwise, where there is an emphasis on good preaching and intelligent understanding of the Bible and the Christian message. In one church there is a mind blowing cacophony of sound. In the other there is stillness, reflection and silence. It is not hard to imagine a considerable gap of understanding and communication between the two.
The next area of behaviour which separates out what I want to call the parasitic evangelical churches is in the area of money and financial wealth. It would not be an exaggeration to say that many independent church leaders seem to be obsessed with wealth and high status. The first sign of this is the importance given to acquisition of wealth and prosperity for the minister personally. This is justified as a sign and an exemplar of God's blessing on him. 'Health and wealth' teaching will require an aggressive teaching of those passages in the Bible which refer to tithing. A congregation of 200 people all giving 10% of their pre-tax income will produce considerable sums of money. This will allow, as in the case of Peniel Church Brentwood, the ministers to be paid obscene amounts of money. A second related part of the corrupting effect of wealth is to purchase or build magnificent church plant. This will involve sometimes the raising of millions of pounds. When a church spends large sums of money on itself, one has to ask whether there is comparable concern for the social needs of the area around them. From time to time I look at the websites of independent churches to see what activities they are involved in. It is quite clear that many ministers value their ministry by the magnificence of the buildings which they occupy. These buildings thus often seem to become monuments to human hubris. They are massively expensive to heat and maintain. It is also not easy to justify their existence when the space within them is not being used to its full extent or shared with the wider community.
I am sure that there are many good evangelical churches who do not corrupt their people by the excessive noise of mind-numbing music and sound or demanding huge sums of money from those who attend. But to these uncorrupted churches I would ask one thing. Do they not know how quickly and easily a similar message to the one that is being preached in their building has been allowed to become something tawdry, cheap and corrupt in a church down the road? The same message of eternal salvation has been subtly twisted and polluted by another minister who, superficially at any rate, is saying all the right things. At the same time he is clearly concerned not with the glory of God but with his own gratification, his power and his material advantage. Both the good church and the bad church share the title 'evangelical'. I call upon the good evangelical church to name and perhaps shame the institution that brings the word 'evangelical' into ill repute among those of us who do not identify with this description of their religious identity. Perhaps I can go further and say that the word 'Christian' is also being brought into ill repute by those who exploit others and enrich themselves with the tools of preaching and church leadership.
I want to finish by repeating the point made above. It is not the word evangelical that is the cause of a problem. It is the use of the word and its style and culture by certain maverick ministers and congregations that create a huge problem. If mainstream respectable evangelicals want to use the word and hold onto it as a word of dignity and integrity, then they must be prepared to own up to and critique what is done in the backyards of their culture.