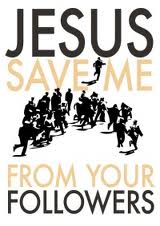 The events in Syria over the past few weeks remind us of the terrible destructive power of ideologies. A civil war is clearly far worse than a conventional war in the way that it creates hatreds and divisions which last for decades even after the fighting has stopped. Soldiers in a war between nations have been taught to hate an enemy who is largely unknown and mostly unseen. In a civil war ordinary people have been taught to hate people who have been hitherto been neighbours, even friends. They may have lived alongside them for years and now they have to think of them as a terrible enemy. That enmity is then worked upon by leaders so that violence towards even women and children is perpetrated in its name.
It is said that in order to kill another person one has to overcome various deeply held taboos within the personality. It is by no means easy apparently and we would like to think that these taboos make the kind of behaviour of the type that we see in Syria extremely unlikely in our own country. Is it possible to imagine people killing each other in this country for the simple reason that they are different either in their religious outlook or their political point of view? This is not a question we often ask ourselves but the events of civil war in the former Yugoslavia, Rwanda and now in Syria force us to contemplate this ghastly possibility. The people of Bosnia as well as the ordinary citizens of Syria were not human time-bombs waiting to explode when they were given permission to kill members of another group. And yet large numbers of people have been forced to take part in the terrible atrocities in both countries. If President Assad's soldiers have been guilty of dropping barrel bombs on their own side, then one has to ask what is going on in their minds. Those soldiers who have complied with the orders to do terrible things to people of the own country have evidently bought into the narrative that their victims of their ghastly actions are beneath any human consideration on account of their different political or religious affiliation. In short the inbuilt humanity of the individual soldier has been overwhelmed by a political and religious imperative.
When we consider this terrifying fact, we are being told that in some situations religion and politics are more powerful than ordinary human kindness and compassion. Ideology and religious belief can in some circumstances overwhelm human love. This fact, while it may or may not be true of us individually, should terrify us. It should make us aware of the way that religion and politics can be corrupted to serve base ends in the hands of unscrupulous leaders. While we would like to think that there is nothing which could override our own basic moral attitude towards life and its preservation at all costs, the evidence suggests that it could potentially be otherwise. Political and religious leaders do seem to have the power to corrupt the moral sensitivity of their followers in alarming ways. Even though we are not members of President Assad's army being urged to kill fellow citizens, we should still recognise the mechanisms of indoctrination that make these actions possible.
The destruction of human sensitivity by political and religious leaders is a crime which need to be named and deplored. We have seen in this blog other lesser crimes being committed by religious groups which are a denial of human compassion, notably ostracism and shunning. Although following a leader's command to shut out an ex-member of a religious group does not constitute actual murder, there is nevertheless a wish that the shunned person should somehow disappear. Shutting someone out is not far from a desire to see them dead. In a recent correspondence with someone, I have learned of an individual who committed suicide as a direct result of being shunned from their Christian fellowship. One has to ask the question whether this result was one that the shunners were secretly hoping for. When followers are told by a leader, religious or political, to have nothing to do with someone because they have committed some infringement, these leaders are consciously undermining the normal tendency in human beings to care for and to nurture others. When parents or children are deliberately ignored and given the silent treatment because the group leader tells you to do so, a form of soul murder is taking place. The command is obeyed because the followers need to belong to the group. This need is so powerful that it can be manipulated so that the group ideology takes precedence over the human call to love. There is a kind of blasphemy at work whenever Christians who want to follow Jesus's command to love others are persuaded to shut out others in the name of purity or some higher purpose. We may find it hard to love everyone but there is nothing in Jesus's words which gives any encouragement to the idea that we should try to destroy someone by deliberately cutting them out of our lives or the life of the group. When a political or religious leader tells us to do this, we should know that it is time to escape from this group. Needless to say, many people in such a situation find it impossible to move away from the group, because they have become hopelessly entangled emotionally, socially and financially within it. The group has, in other words, made them its slave. When this is the situation, their freedom to choose has been destroyed. We are right in this situation to call that group cultic.
This blog post has been an attempt to help us recognise how religions and political ideologies are sometimes guilty of destroying the humanity and capacity to love which exists within each one of us. That is indeed a terrifying indictment of their power and influence in our world. This blog has not addressed the way that this process happens within a political context. Rather it has taken a brief look at the way that some religious authority takes away the ability of an ordinary Christian disciple to flourish and to grow. Where we see Christian flourishing being destroyed by a demand for authoritarian obedience, we need to protest and protest loudly. There is no room within New Testament Christianity for such enslavement and tyranny; it is a denial of our humanity and thus all that Christ preached and stood for.