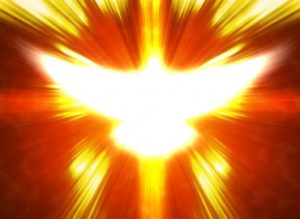 I had meant last weekend to write a reflection on the theme of Pentecost. Starting me off on a series of thoughts that relate to the theme of this blog, was a single vivid image that was used during the sermon at a local church. The preacher filled the church with balloons. These were inflated with helium and after the service some of them, including one belonging to my three-year-old granddaughter, sailed up to the roof of the building. The point of the balloons was a simple one. Before it is inflated a balloon is just a flabby useless thing. After it is inflated it becomes something quite different. The preacher wanted us to reflect on the way that the Holy Spirit can fill the life of individuals and allow them to become what they can be.
Why did this image strike me so powerfully in connection with our blog? It is because the church itself does not, in some situations, allow the individual to become what he/she is capable of being. It is a reasonable expectation that a normal church will not prevent an individual growing into a fuller humanity than what they had when they first arrived. This fullness of humanity we look for may be ascribed to the work of the Spirit within or we may want to put it down to an experience of fellowship together with a gradual growing in prayer, worship and spirituality. However we describe our moving towards a fuller life, I want to suggest that the balloon analogy also provides us with a vivid illustration of how some people in church not only fail to thrive but even go backwards. My imagination allowed me to suppose that even in churches, some balloons not only remain uninflated but the little bit of air already in them is sucked out. This is the sort of thing that seems to happen to those who fall out with a tyrannical or over-controlling church leader. Not only are they not allowed to discover life in all its fullness but the little bit of life that they had when they arrived seems to be sucked out of them after a number of years or even months in a church.
In the news recently we have read about a man who has been convicted under the new law which relates to coercion and control in a domestic situation. His behaviour was extreme. His wife had to produce car parking tickets to account for all her movements and her contact with friends was so controlled so that they never bothered to come and see how she was. In summary coercion and control was destroying for that woman any possibility of finding a full life. The husband was sucking out from his wife the small amount of air that was still left in the balloon. The same scenario was being described by some of those who gave evidence to the Langlois report into Peniel Church. Women in particular described how their husbands were on occasion forced to separate from them by the church and these women then became non-persons to the congregation through the use of ostracism and shunning.
I want us now to think of what might be possible if churches took seriously their responsibility to help people to find 'life in all its fullness'. Let us sketch out an imaginary scenario which could possibly exist if this happened. What are the basic needs for a full life that people have? How might churches might possibly help them with these? The first basic need which every church can do something about is people's need to belong. Every church can make sure that each and every individual from the smallest child to the old and sick have a sense that they are important to other people. Many churches which offer a good welcome to their members do not keep this up when members stop attending because of illness or infirmity. Also a church which is always talking about making new disciples runs the risk of not providing a particularly good service to those who have been coming for 40 or 50 years. They may have become a bit fixed in their ways, but older people need to feel valued just as much as the young.
A second area which will allow a person's balloon to be inflated in a positive way is to give hope. Hope is one of those words which straddles the line between the spiritual and the material. It is the fundamental attitude that believes things are going to get better. Seeing an improvement is something that everyone longs for, whether for themselves or for their children. It is also an attitude that enables a dying person to look through and beyond their pain to commit themselves in trust to a loving God. A minister who comes to the bedside of a dying person will have this particular thing to offer, namely the hope that God will be with the sick person in the process of dying and beyond. If we can offer hope to people at the point of death, then how much more should we be offering this same hope to people in the middle of ordinary lives. Surely hope can always be sought and found amid the stresses and strains of coping with ordinary troubles. In whatever form hope is shared, the balloon of a person's flourishing can be inflated with it.
A third area of experience which every member of the church needs to be offered is that of spiritual presence. What I am talking about here is the outcome of the practice of worship and prayer over the years of living a Christian life. Each and every member of a congregation should be somewhere along the path of knowing that there is a presence around them whatever else may happen in the hustle and bustle of daily life. Much of the time we find it hard to hold on to a sense of the presence of God but perhaps we can hope that it will be at least a background hum in a person's life. They can then recover it when they need it to support and help them.
Belonging, hope and presence between them are perhaps able to inflate the lives of ordinary Christians in the best sense of the word. This kind of inflation will be more dependable than being part of some emotional trip when the Holy Spirit's power is invoked at special church events. In an earlier blog post I mentioned the way that some so-called religious experiences are a bit like candy floss, a sweet taste but no nutritional value. The three inflating gifts that I have mentioned are part of what every church should be able to offer. They are able to act like solid nutrition for the Christian journey. If Christians are inflated with these three ingredients, then he/she should be able to live with a sense of the reality of God in his or her life. But just as important, if these three, belonging, hope and presence are alive and well, then the process of facing one's own mortality can be met with courage and without fear. May each of us find in membership of a church something that inflates us like those Pentecost balloons. May it enable us to live life to the full. We also must be alert to helping and supporting those unfortunate individuals for whom church has done the opposite, the victims of power abuse and exploitation because of the inadequacies of so-called Christian leaders.