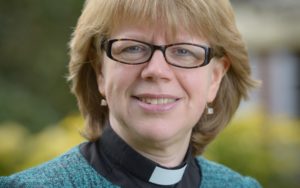 Tucked away on page 4 of the Church Times this week was a story of great interest to the concerns of this blog. The House of Bishops which met last week have approved sweeping changes in the way that sexual abuse reports are dealt with in the Church of England. This follows a report, called the Elliot report, which was responding to an individual victim called 'Joe'. He was sexually abused by a senior churchman, Chancellor Garth Moore. Joe's particular complaint against the church was that he felt that no one wanted to listen to him, especially the senior members of the hierarchy. Charged with responding to this Elliott report, Bishop Sarah Mullaly, Bishop of Crediton, recommended to the bishops that procedures in responding to victims should be comprehensively revised. The church's safeguarding procedures are described as 'fundamentally flawed'. Among her recommendations was one which prevents insurance companies blocking the provision of pastoral support for victims. Joe also commented on the fact that since the publication of the Elliott report in March there has been complete silence on the part of the bishops. It seems now that through the promptings of Bishop Sarah, the same bishops have now pledged their support for all the reforms suggested by the Elliott report.
The implications of this story are profound. In the first place it is likely that the bishops will have to agree on procedures which apply right across England. No individual bishop can be allowed to hide behind his or her locally defined understanding of the needs of his/her diocese. In other words, no bishop, for example, will be allowed to protect an individual when credible accusations of abuse are made. We have seen how one particular diocese in England, Chichester, harboured (protected?) a disproportionate number of clergy who had aroused suspicions in the area of sexual abuse. Bishops in the future will no longer be able to exercise discretion in this area. They will all be committed to following guidelines set down by a centrally appointed safeguarding committee.
A second development which dovetails into this news from the House of Bishops is that all the safeguarding officers in the Church of England were recently addressed on the subject of spiritual abuse. These officers have traditionally been charged with the protection of children and vulnerable adults within each diocese. It is likely that these Diocesan officers will be alert, along with their Bishops, to a potential future wave of accusations asserting abuse which do not involve sex. All the bishops from the Archbishop downwards must be aware that accusations of this kind which are not properly investigated could give rise to expensive legal cases in the future. The church has already had to face up to expensive pay-outs for victims of sexual abuse. Church leaders must realise that any abuse, and this blog is full of examples, is potentially a very expensive matter for the institution as a whole. Leaders, bishops, safeguarding officers and clergy, need to have a proper understanding of the way that abuse is not just about sex but it is more fundamentally about power and emotional exploitation.
The survivor, Joe, who was the subject of the Elliott Report was also abused by a Franciscan friar who later became a bishop, one Michael Fisher. It is interesting that the abuse there is described as 'emotional' rather than to do with sex. This single word would suggest that both the Report and the bishops who had it analysed and unpacked for them by Bishop Sarah are finally beginning to get it. From these two directions we now have the stage reached where emotional exploitation and spiritual abuse are entering the vocabulary and thinking of all the bishops of the Church of England. This is progress indeed! What would I, as editor of this blog, like to see happening next?
The first thing that it is important for everyone to understand is that power abuse exists on a continuum. Whether it is acted out through a boss shouting at an employee or a deviant exploiting a vulnerable child, power abuse is endemic in almost every part of our society. It is acted out in firms, families and institutions of all kinds. For centuries it has been tolerated, even condoned as part of the way that things are. Women in particular have got used to the idea that the can be humiliated, belittled or, on occasion, sexually abused by people who believe that they have power over them. The first thing that needs to be challenged is the all too ready tolerance of destructive power games that exists in so many places. In particular, power games need to be exposed and challenged in church settings. We need to be reminded constantly of Jesus's words: 'In the world rulers lord it over their subjects… but it shall not be so among you. Whoever wants to be first must be the willing slave of all.'
The second part of a hypothetical educational process for bishops and others who wish to understand how power abuse should be challenged, is to learn to recognise the personality profiles of those who are most likely to engage in this kind of behaviour. I said something about this in my previous blog post and I would refer the reader back to that. Fundamentally the principle of power abuse can be summed up in a few sentences. The person who exercises inappropriate power over another person is likely to be someone who in the course of their lives have had their personality undermined by bullying. Exercising gratuitous power is a way of trying to recover what has been lost. Such narcissistic behaviour is an attempt to make up for the deficit in the individual's self-esteem.
The third part of a fantasised address to senior churchman about power abuse, would be to point out how the institution itself seems to encourage narcissistic behaviour. Thus even those who began ministry with a sincere desire to serve rather than dominate may fall into the trap of behaving in a way that seeks to put others down. The language of promotion, preferment and hierarchy in the Church of England is all calculated to encourage narcissistic tendencies in susceptible individuals. To counter this there should be a strong emphasis on every clergyman having a mentor, one of whose primary tasks is to check self-inflation. Out of such tendencies to want importance, there comes the desire to misuse the power that has been given them.
I have every hope that Bishop Sarah Mullaly will prove to be a key person to understand these dynamics in the church and among the clergy. I have always believed that a tendency for narcissism is less often found in women. Thus she may find it easier to identify these power-seeking tendencies among her fellow clergy, especially the male variety. Bishop Sarah's name came up in one of the comments on this blog recently and I am hoping that she may be directed to the existence of this blog. There is certainly plenty I would have to say to her in encouraging her in this vital task of educating the bishops of the Church of England in a fresh understanding of power abuse in the church. If these tendencies are unchecked or unchallenged, they could destroy or extensively damage the institution. Other churches will be helped with their own issues on power abuse if the Church of England were to set an example and get its act together to understand what is going on. I certainly hope so.