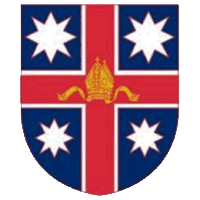 Reading this third and final contribution from Christine, I feel truly that I am glimpsing the future. Looking at this piece from a UK perspective, there are several things that I would point out to the reader that would be very welcome if they existed in this country. First of all, I am looking at a process for dealing with power and sexual abuse which is open and transparent. Secondly we read below of psychologists offering their services and helping everyone involved to understand the dynamics of bullying and abuse. Thirdly we have a system that recognizes that all of us are 'vulnerable' adults in the sense we are susceptible to being bullied and abused.
In the blog post that will be posted on Tuesday, we will hear something written by 'Joe', the teenager who was sexually abused 40 years ago and has been seeking support from the church ever since. None of the things we find being implemented in Australia were much in evidence in the Church of England before the Elliot Report was published in March of this year. The forthright intervention of Bishop Sarah may, we hope, change things. We would certainly that Christine's Australian material would be of assistance to Sarah in her work.
In summary Christine's contributions have given us a perspective on the topic of church abuse that is an enormous encouragement to those of us who are concerned about this topic and who do not live in Australia. It allows us to believe that someone somewhere is thinking clearly and rationally about the issue of abuse in churches without defensiveness and self-interest confusing the situation. The two enemies of clear thinking and action that I identify as operating in the UK are an instinctive defensive protectionism towards the institution and the demands of insurance companies. Instead of compassionate outreach towards victims and survivors, we meet defensiveness, blocking and 'forgetfulness'. All of these responses are as abusive as any actual abusive act connected with sex or bullying. Knowing that systems are in place on the other side of the world to help survivors will help us to demand that such things are put in place in the UK (and the States)
PART 3
Parish Level – 'ground-upwards'
In Parts 1 and 2 I outlined briefly some events that led to the removal of a priest who had been accused of bullying. The overwhelming intervention by laity and priests together has to stand as a major victory. At that time, 2009 and shortly after, laws were enacted that endorsed a person's right to live and work without the fear of harassment and bullying. Organisationally, this is 'top down' dynamics at work, where higher up the chain, interventions are put in place that help and enable those at ground level.
Part 3 now outlines what can happen at ground level that can influence the upper echelons of church organisations. As Laws and Protocols are now in place, what has been happening?
Interpretation of Laws has varied across Australia but a search of the different Diocesan sites reveals similar responses. Interestingly, in one of the states, one of the grass roots moves came from psychologists who offered to help the victims of church sexual abuse. I have not verified this but it seems that the Diocese accepted this help which has become integrated into a Committee that investigates complaints. This, to my mind, is vital. While an intelligent Director of Professional Standards can go a long way to understanding the psychological attributes of a bully, the professional psychologist is in the best position to make a diagnosis and do a risk assessment.
What of victims' responses to the aforementioned changes? A key factor in the sexual abuse cases that has affected satisfaction is whether the best interests of the victims were prioritised. Other factors for victims include:
• their understanding of the process for responding to reports of abuse
• their expectations of what can be achieved through the response
• the nature, timeliness and consistency of the response
• their treatment by the person who handled the response (such as whether they were believed and offered support) and that person's position of authority in the institution. p171
https://www.childabuseroyalcommission.gov.au/about-us/our-reports/interim-report-volume-1-final-020714_lr_web
While these points are made in the context of child sexual abuse there is no reason to think that they would not apply in the adult abuse context too. One complainant used the Faithfulness in Service Handbook as the template for their complaint.
In one Diocese an adult abuse victim has praised the system, saying:
1. On first contact the Australian Anglican Diocese responded within a day, with the Director of Professional Standards taking the lead.
2. A telephone conversation confirmed that they were believed and would be taken seriously.
3. The Director of Professional Standards sent the victim two attachments , Faithfulness in Service http://www.perth.anglican.org/wp-content/uploads/2015/09/Faithfulness-in-Service-Perth.pdf and Policy Guidelines No.55 Complaints and Grievance Policy . https://www.perth.anglican.org/download/policies/Policy-55-Complaints-Procedure.pdf
4. This
1. Set a preamble about how we relate to one another in a Godly way.
2. Provided a process for the effective management and resolution of concerns, disagreements, complaints or grievances that arise
3. Advised how to make a complaint about the conduct or the decision-making process
4. Outlined the process and timeframes
5. Assured victims of a timely response.
6. Stated that the "process is based on the principles of natural justice including the rights of the complainant to:
i. Be heard,
ii. Have the complaint treated seriously and investigated and considered by unbiased parties,
iii. Be informed of the process for managing the complaint, and
iv. Be informed of the outcome and the reasons for that outcome.
The respondent has the right to:
i. Be informed of the details of the complaint,
ii. Be informed of the process for managing the complaint,
iii. Have the complaint investigated and considered by unbiased parties,
iv. Be able to respond fully to the complaint,
v. Have the response considered seriously, and
vi. Be informed of the outcome and the reasons for that outcome.
5. The Director of Professional Standards informed the victim that the bishop had been informed of a previous communication (as agreed) and asked permission of the victim to forward further information.
6. Offered counselling.
7. Arranged meeting. Mediation had been considered but it was felt that events had overtaken everyone to the point that mediation was probably out of the question.
8. The meeting was professionally-run and allowed time for the different aspects of the complaint to be aired.
9. This was followed up with information as to how the case was to be resolved.
This was a highly professional response where the victim felt themselves to be part of the ongoing process; not a person to whom things were being done, and things that were out of their control.
I have searched some UK Diocesan sites for similar protocols to the Australian one that I mentioned. At first glance the UK ones seem to be less robust than those of the Australian counterparts. In one Diocese, seemingly, the term 'vulnerable adults' is used because it comes straight out of Government handbooks. Whereas what I am observing is not in that category. Research demonstrates that we are all vulnerable where it comes to targeting by bullies. Indeed, it may be the more talented and useful members of the congregation that are targeted. In a study into workplace bullying:
WBI research findings from our year 2000 study and conversations with thousands of targets have confirmed that targets appear to be the veteran and most skilled person in the workgroup.
Targets are independent. They refuse to be subservient. Bullies seek to enslave targets. When targets take steps to preserve their dignity, their right to be treated with respect, bullies escalate their campaigns of hatred and intimidation to wrest control of the target's work from the target.
Targets are more technically skilled than their bullies. They are the "go-to" veteran workers to whom new employees turn for guidance. Insecure bosses and co-workers can't stand to share credit for the recognition of talent. Bully bosses steal credit from skilled targets.
Targets are better liked, they have more social skills, and quite likely possess greater emotional intelligence. They have empathy (even for their bullies). Colleagues, customers, and management (with exception to the bullies and their sponsors) appreciate the warmth that the targets bring to the workplace.
Targets are ethical and honest. Some targets are whistleblowers who expose fraudulent practices. Every whistleblower is bullied. Targets are not schemers or slimy con artists. They tend to be guileless. The most easily exploited targets are people with personalities founded on a prosocial orientation — a desire to help, heal, teach, develop, nurture others.
Targets are non-confrontive. They do not respond to aggression with aggression. (They are thus morally superior.) But the price paid for apparent submissiveness is that the bully can act with impunity (as long as the employer also does nothing). http://www.workplacebullying.org/individuals/problem/who-gets-targeted/
We are keen to get church authorities to demonstrate understanding of 'vulnerability' as applying to almost everyone. Stereotyping of victims must cease. Anyone who says, as we are bound to say, all have sinned and fallen short of the glory of God is vulnerable in a meaningful sense.
I hope that this 'ground-upwards' outline of church responses to bullying has not only cheered those who have been subjected to such abuse, but also given them hope; I also ask that such information is disseminated to churches so that their understanding of this subject is broadened and that Protocols like Policy Guidelines No.55 Complaints and Grievance Policy are put to use globally.