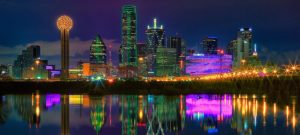 As I write this at 5.00 am American time while waiting to leave the hotel and travel home, I realise that if I leave writing something till later, it may never get written. I am expecting a two day recovery period from jet lag when I reach the UK and that will not be the best time to be putting things on to the blog. So once again I am going to try and assemble a few scattered thoughts from this conference.
One of the things that I have noticed in random conversations with conference participants is the way that much of the 'cult' experience seems to centre round 'bible-based' groups. In other words, there seems to be a shift from the old style Hindu-based cults to the new evangelical groups which exist in their thousands here in the US. It is not surprising that not a few of these are cash cows and narcissistic vanity trips for their leaders. When I speak to individuals about their journeys, they often start by using that familiar expression 'bible church'. Having heard from quite different people disturbingly predictable accounts of these groups, I find that my interest is far more in the recovery process that may have been going on for a year, five years or ten years or more. Just as the tools of enslavement in a cultic group seem to be fairly universal, so the recoveries told speak of the unique properties of every individual. In summary cults create clones but recovery allows the blossoming of individual personality.
The seminar on conversion and de-conversion was not as profitable as I had hoped. It was an attempt by the organisation to see whether it could draw together the expertise of the participants to see if a 'product' could be identified which could be offered to government agencies in their fight against terrorist extremism. My only contribution was to point out that there was in the Christian tradition such a thing as healthy conversion. It is important to recognise amid all the aberrations of 'mind-control' and extreme influence that there is a healthy model of being taken into a more open loving mode of functioning that does not require a surrender of reason to a powerful personality. One thing that did become clear is how difficult governments are finding it to fight terrorism when the mental processes involved in becoming an extremist are so poorly understood. Both the British and American governments have, over the years, operated an extremely tolerant attitude towards religious ideas and they do not know how to cope when that same religion turns toxic and dangerous. When we heard about the 'Prevent' strategy in Britain, I wondered how the dominant model that has existed for decades in the UK which describes all religion in sociological detached terms is able to adapt to a new reality.
The shift that I mentioned above that cults are more commonly to be found in 'bible-based' environments allows me to feel that I have a place in this assembly. Speaking personally, I find that the dynamics that operate in these groups is far easier to understand than say, ten years ago. Most people I discussed the question of these dynamics seemed to understand about narcissism being involved in the process and everyone seems to have watched a lecture on Youtube by one Daniel Shaw, a New York psychiatrist, on this topic. He has coined the now fashionable expression (in these circles at least) of 'traumatising narcissist'. This captures the fact that narcissism is normally involved in leader-led dynamics and that it is simultaneously harmful to those caught up in it. This point is not just true for some Christian leaders but for all cultic leaders. A book that I used in writing Ungodly Fear called the Guru Papers was known by two people who were survivors of Indian cults. This book pointed out the further point that all leaders, however apparently holy and detached, still needed to be needed. In other words, no human being can ever escape the dynamics of human attachment. The claims of being able to avoid such attachment are, in other words, false. In short the spiritual claims of all religious leader need to be scrutinised and the cant and hypocrisy of their claims needs to be grounded on a more solid and honest foundation. The narcissistic literature explores well the inner processes that are going on when people gather together to submit to a leader. That statement would probably apply as well to political gatherings as to religious.
Next year we are meeting in Bordeaux which will be a far easier journey for Europeans that this epic journey to Dallas. Still it has been a really worth-while experience as I have been allowed to connect with a group of people who share with my readers an understanding of how religion can go toxic and harm rather than heal people. While the present preoccupation of church leaders in Britain and elsewhere over sexual abuse of children in churches or cults has received attention, the focus here has been mainly on all the other ways that spiritual abuse happens in a church context. In summary, spiritual abuse damages the soul, the individuality and the creativity of the person. It is that that continues to exercise my concern and the focus of this blog. With the encouragement of my readers I shall continue to reflect and write on these issues. Perhaps in a small way we can shift opinion so that every church becomes a place of safety and healing. Let us pray that this may one day be a reality.