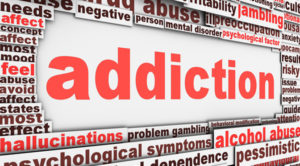 For some of my readers the idea that an individual might become addicted to certain religious practices would seem a strange one. But, from my past experiences of high octane worship and Christian music, the word addiction does not seem to be too strong a description of what appears to be going on in some settings. Chris has often indicated how the music band has become the dominant feature of many churches and their worship. Let us consider what certain kinds of music might be doing to an individual in church. In the first place, the kind of music I am thinking of will have a strong rhythmic beat. This is capable of (perhaps intentionally) sending someone into a light state of trance. There is nothing intrinsically wrong with a trance state but there is something wrong with a situation that it is only when such music is playing that God can be experienced. The experience of touching the holy has become bound up with the particular alteration of consciousness that is induced by this kind of music. If this is the only setting when a person can feel what he or she believes to be God, it raises a number of disturbing questions. Are we sure that it is God that is being encountered or is the worshipper being artificially being drawn into an artificial emotional high which provides this intense experience? Is this emotional high leading the participant anywhere or are they just revelling in an intense experience which is similar to a drug-induced 'hit'? Is their searching for God something spiritual or are they clamouring for the experience of altered consciousness for its own sake? Is their continuing attendance at that church an attempt to repeat again and again the same experiences, like an addict returning to his or her drug of choice?
These questions above may not be very comfortable for readers who believe that they have found God in the context of 'Christian' music. But we have to note further things about the popularity of rhythmic music in the context of a Church service. It is right to point out that however much rhythmic music is enjoyed by its fans, it is seldom possible to do much in the way of thinking or engaging in rational thought while it is going on. When young people attend raves, which provide a level of noise which most of us would find impossible to put up with, we mostly tolerate this because we accept that they may need to engage in forms of mental escape once in a while. Less acceptable is the way that for some of those at these events the taking of drugs of various kinds has become common. Pills such as Ecstasy are supposed to make the whole rave experience far more intense and thus rewarding. What all those who attend such events appear to be looking for is the opportunity to be so caught up in noise and movement that they do not have to think about anything at all.
When loud Christian music is introduced into normal worship, there are bound to be some practical as well as cultural issues. For members of the congregation at a traditional church serve, the rational processing of information would seem to be fairly important. Not only do we listen to what is being preached from the pulpit but we are also required to think about and pray for the needs of others, engaging with, for example, the issues of poverty and starvation. Any exposure to loud rhythmic music at any point in the service will make these acts of intelligent listening and altruistic concern fairly difficult. What the music does in fact achieve fairly predictably is, as we have said, an opportunity to escape – escape from problems, stress and even self-awareness. This kind of mental escape is uncomfortably close to the effect of other common mind-numbing addictive activities, the taking of drugs, alcohol or other forms of compulsive behaviour. In short we are claiming that the particular culture of much Christian music seems to resemble other addictive substances and activities that are well known in our society.
Getting into addictive forms of behaviour is one thing but the successful escape from any of its manifestations is, as we all know, extremely difficult. There is not just the physical or emotional component of the addictive substance to be dealt with. We also have to come to terms with the areas of emptiness or stress that the addict is facing in his or her life. This has given rise to the addiction in the first place. A middle aged housewife has a drink problem which is a response to a failing marriage or a sense of bereavement through the fact that her children have left home. She will need to find solutions to the pressing problems that exist in her life quite separately from giving up the physical dependency on alcohol. A young man addicted to pornography and thus unable to relate to women in a healthy way will have to seek help for his social inadequacy or lack of self-esteem which may be driving this dependency.
Addictive behaviour is found affecting a large number of people in our society, perhaps even a majority. Any behaviour or experience that is compulsively engaged in is in some sense an addiction. The only way to find out whether we or others have an addictive issue is to remove the offending habit or object to see whether we crave it in its absence. A good test to establish whether a church is using music improperly by encouraging artificial spiritual 'highs' in the congregation is to conduct worship without it for a week or two. If the church is able to retain the same numbers without its usual recourse to loud rhythmic Christian bands, then they can claim that they are not leading their members into an addictive dependence to noise and sensation. But we all know that this scenario would not in fact happen. The style of music, the predictable high that it produces for the members, is a key component of its attractiveness to its congregation. We can observe that when a church has wedded itself so completely one style of worship, one that excludes stillness and rational thinking, that this church has begun to create for its people a dangerous form of spiritual addiction.
I am aware that there are many different cultural settings where people claim to find the presence of God most easily. I have discussed before on this blog the question of traditional church music and its capacity to evoke a sense of spiritual presence among those who appreciate. I believe that such music and the music of Taizé do not have the same effect on the listener as the primal and loud strains of many Christian bands. But the close relationships between the sound of a worship band and that at a rave are just too striking to go without comment. In both settings individuals are encouraged to go out of normal consciousness and enjoy a state of mindless trance. For me this process of leaving behind ordinary thinking does not allow it to be close to anything that Jesus encouraged in us. If a church is subtly encouraging its members to enter primal irrational states of awareness, then I question whether it is in any way bringing us closer to God. A particular church may achieve great popularity in bringing together large numbers of people. It does not thus become automatically a model for the rest of us. If I am right and loud Christian music is creating a dependency, even an addiction, in those who listen to it, then it is hardly surprising that it will be popular. As we said earlier, addiction will always attract because it allows a person temporarily to escape from their problems and the areas of barrenness in their lives. The ability of a church to attract followers does not make that church something that all must follow. The task of bringing people closer to God is just too important to be left to those with the loud and most addictive styles of music.