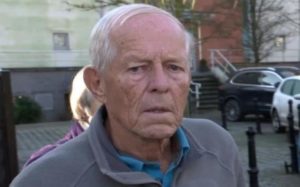 This morning (Thursday) in our newspapers was a story about the physical abuse of teenage boys from public schools who attended a so-called holiday camp at Iwerne in Dorset. I have absolutely nothing to contribute to this current report but I thought that it would be helpful to provide some background to the story. This is what I learned about the centre during some digging around that I did some 20 years ago.
My readers will be able to discover the various changes to the centre at Iwerne which have been made over the past 10 to 20 years. At the time I was making my enquiries about the centre, it had a reputation for being a place where selected public school boys were sent during the summer holidays for a period of intense religious formation. This was in accordance with a strict Calvinist evangelical agenda. I found it difficult to discover any written material about Iwerne but from what I could discover it was clear that these camps had considerable impact on those who passed through them. After admitting young people (originally only boys) from a very select group of public schools, the influence of the camps spilled over into university Christian Unions, especially Cambridge. Also, these same young men went on to occupy important positions in the church and other major institutions in British society. This was the original vision of the camps' founder, Eric Nash (always referred to as Bash), to 'capture British society for God' by working with its young elite members. His entire ministry was spent leading this particular centre and he was still active up till the 1970s.
This reputation for creating sound evangelical Christians among the upper echelons of British society met with considerable success. Many of those who now occupy or have occupied senior positions within the Church of England have passed through this Sandhurst for a conservative Christians. Because we lack any proper appraisal on the place of Iwerne in the history of the Church of England, what I have to offer are a couple of published references to the centre which gives a flavour of the importance of these camps, especially in the early days.
Bash, as he was popularly known, was by all accounts a strongly convinced evangelical with no trace of any compromise with liberal theology. His use of Scripture was by the standards of this blog extremely uncompromising and hard-line. In Harriet Harris' major work on evangelicalism, there is a footnote relating to Bash. He was said to only use one book in his teaching work. This is the 19th century volume entitled, What the Bible teaches by Reuben Torrey. It is interesting to reflect how this one book was a foundation work to begin the evangelical teaching careers of such leaders as John Stott, Michael Green, Dick Lucas and David Watson. Each of these men had important roles to play in the recovery of evangelical theology in Britain after the Second World War. There are many other names who were also graduates of these Iwerne camps, not least Justin Welby our current Archbishop.
Among the stories about Iwerne that I was able to extract from published sources was one about the influence of Bash over David Watson. David, the prominent evangelist of the 1970s had lost his father as a relatively young teenager. Bash seems to have stepped into the role of a proxy parent. Like Justin Welby, David continued to attend the camps during his student days as a helper. He served as a kind of non-commissioned officer, supervising the younger attendees from the various schools that supported these camps. In David Watson's biography, we read of the breakdown of the relationship between Bash and his young protégé. The cause of the breakup was David Watson's discovery of the charismatic movement in the early 60s in Cambridge. This went completely against Bash's understanding of what the Christian faith involved. He was also mindful of the need to retain the confidence of the various headmasters whose boys were allowed to attend his camps. 'What would the headmasters have to say,' Bash is reported to have said. Bash and David Watson went their separate ways and the relationship was never restored. Watson's biographer commented that this was a matter of great moment for him since he was forced to choose between Bash's parental guidance and his recent discovery of the movement of the Spirit. A further detail recorded by the biographer, was that Watson from that day began to suffer from chronic asthma. This affliction was to stay with him for the rest of his life. There are no doubt possible psychological interpretations to be made, but clearly the parting of the ways between these two men was a bitter one.
The newspapers report that Iwerne camps were religious summer holiday camp for public school boys and girls. Clearly they were much more than that in the early days. Many who have looked at them have noted that these camps provided an essential support which almost singled-handedly allowed the survival and even the flourishing of a strong old-fashioned evangelical presence within British society. I can make no comment about the current allegations but this earlier history that I have been able to uncover will help the reader understand why these camps were so important in the past. It is part of an untold story of the church which has never been properly chronicled. Having read the first volume of John Stott's biography it is quite clear that the leadership that he provided from the 1940s onwards for the somewhat weak presence of evangelicals in the Church of England was crucial to their recovery of influence. It is hard to see how Stott would have had the necessary stamina to provide that leadership without the encouragement and personal support of Bash as well as the formation he received during the summer camps at Iwerne in the late 30s.
As a final comment, I think it would be true to say that evangelicalism in Britain has a quite different flavour to its American counterpart in part because of the influence of Iwerne camps in their original form. By successfully being implanted into parts of the social elite of Britain, evangelicalism on this side of the Atlantic has always had an 'upper-class' feel about it in certain of its manifestations. In contrast the evangelicalism of America is invariably populist and in many instances anti-intellectual. I would love to hear this particular episode in the history of the church in England told with more detail. What I have to reveal here is not a story of scandal but one which demonstrates the powerful influence of a single individual with a vision. Bash's vision was to convert the movers and shakers of British society to hold onto an old-fashioned even reactionary expression of the Christian faith. In part Bash was successful in fulfilling his vision. Whether the church as a whole should be grateful for his efforts has to be another question.