Updates on Exeter and comment on Sheffield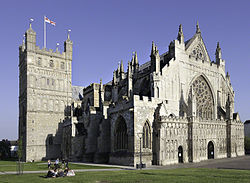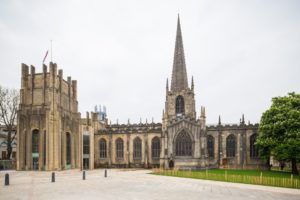 Some months ago, I tried to make sense of the published account of the Bishop of Exeter's Visitation to his Cathedral. The report contained a great deal of detail about the various clergy overseeing that institution. In the past, some of the details placed in the published report would not have seen the light of day. We may imagine that there were further issues that were not spelt out. Nevertheless, it was still a revealing account of life at Exeter Cathedral. My observations and comments were given in the blog post below. http://survivingchurch.org/2016/09/30/exeter-cathedral-issues-of-power/
After writing my post I was pleased to get a communication from someone in Exeter quite close to the action. He was able to confirm that I had been reasonably accurate in my speculations about the dysfunction of power at the Cathedral. Now today after six months we have received the dramatic news of the resignation of the Dean and the Precentor. The only new information is the suggestion that financial issues were also part of the problem at Exeter alongside the personality problems. When a cathedral cannot pay its way, then existing management will find it extremely hard to cope. Outside bodies, such as the Church Commissioners, may well have a voice in determining what should happen for the future. The departure of the Precentor is interesting. Was she by any chance involved in an overspending? This remains pure speculation but the departure of two members of the Chapter at one moment is significant.
There will always be problems at Exeter and at other cathedrals when lines of power become tangled up and confused. This, we suggested, was likely to happen as the result of the Cathedral Measure of 1999. I do not want to repeat what I said before on that topic. When you add a need for financial retrenchment to a possibly muddled division of responsibilities, you have a recipe for chaos. As I mentioned before, the role of the Dean of an English cathedral is a prestigious one and should attract men or women of the highest calibre. But, increasingly as these unfortunate incidents occur, the job of Dean at one of our cathedrals is going to be regarded as a poisoned chalice.
The other major drama is going on in Sheffield. Most of my readers will know the broad outlines of the story which has led Bishop Philip North to withdraw from accepting the nomination to be Bishop of Sheffield. A lot of unpleasant words have been said and those who criticised the appointment have been accused of vindictive personal attacks. Looking into the various components of the drama, I came across an account of the consecration of Philip to the Bishop of Burnley which took place a couple of years ago. In keeping with his Anglo-Catholic theological convictions, Philip was consecrated by three bishops who had retained their separation from any involvement with the ordination of women. These three bishops were thus 'untainted', having neither taken part at the ordination of women nor received the sacrament at the hands of a female priest. The Archbishop of York himself was present at the service but, having ordained women, he took no part in the actual consecration. Without going into any of the other arguments about the suitability of Bishop Philip to the see of Sheffield, I found this story very revealing. The way his original consecration was performed speaks volumes about his understanding of priesthood. These views are shared by a band of clergy who belong to a group called The Society. This position, to put a negative interpretation on it, seems to carry an unmistakable aroma of misogyny and fear of the female sex. Whatever pastoral gifts the Bishop might possess, it is hard to see how he could ever regard the numerous ordained women in his diocese as true colleagues. The Church of England does not seem to know how to react to the problem of reconciling opinions of people who take inflexible views. In this situation, we are dealing with a form of fundamentalism. In its conservative protestant variation, I have described fundamentalism as an opinion which cannot and does not enter into dialogue. The nature of Bishop Phillip's consecration also seems to point to a similar intransigence. The inability to tolerate the touch of an Archbishop who had ordained women suggests an inability to tolerate possible sacramental and thus doctrinal contamination. This does not create a good environment for the Anglican desire for a state of 'mutual flourishing'.
Fundamentalism whether catholic or protestant seems to have a deep problem with the status of women. We are not just talking about the theological and biblical arguments about their status. We are also describing what women actually feel when they enter some churches. In many conservative protestant circles women are forbidden to take positions of leadership. This is also true in the stance of many Anglo-Catholics. Something is going on here which is deeper than theology and the quoting of biblical texts. It is an encounter with prejudice which is rooted in the dark place of misogyny. When the experience of women is to feel second rate and second-best then this is an issue of power abuse. It thus comes into the purview of this blog. These posts will always name and resist such naked abuses of power in a church context.
In conclusion, I find myself siding with those who have opposed Bishop Philip for the see of Sheffield. We are not just describing not just the impossibility of a mutual flourishing of ideas, which is what the Church says it wants. We are talking effectively about a potential institutional disempowering of the female sex in the context of the religious life of our country. From the perspective of this blog that is not right. We continue to plead for a vision that God's will that furthers the complete flourishing of all. Even though this is difficult to achieve in practice we should not be pretending that God shows any preference for half the human race. Let us be grateful for the variety we see in humankind – male and female, gay and straight, black and white and all the varieties of personality. God wishes all to prosper; woe betide any of us if we put obstructions in the way of full flourishing for all.