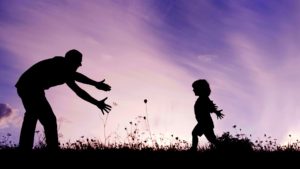 Over the past few weeks I have been putting together my thoughts on the topic of healing. It is now 31 years since the first book of mine on this topic was published. In the intervening years since 1986 I have had plenty of opportunity to think and read further on this topic.
The fact that I am trying to produce some fresh ideas on the subject now is connected to the fact that I am due to give a paper on healing to the International Cultic Studies Association conference at Bordeaux in twelve weeks. I have chosen the topic because there seems to be among many students of the cult scene a great deal of scepticism about whether non-medical healings ever occur. Many, if not the majority, of cults and charismatic groups practise some form of healing ritual. To write them all off as trickery or placebo does not do justice to this widespread phenomenon. The problem for many commentators is to reconcile two facts. One is that you may have an utterly unscrupulous cult leader who causes a great deal of harm to his/her followers. This same leader also appears to have a potentially valuable skill. This is to enable on some occasions dramatic reversals in mental or physical disease. Long-term readers of this blog will know that part of the appeal of Michael Reid at Peniel in Brentwood was the fact that he claimed to be able to heal people. Acceptance of these claims had a great deal to do with the way that many stayed loyal to the church when the utter dysfunction of the leadership that Reid offered was clear to all. It is also apparent from the investigations of journalists that at least some of these miracles were faked. I have, however, no reason to doubt that at some point genuine miracles may have taken place. Healings and miracles seem to happen whether or not the agent of such events is holy and morally honourable.
In the paper I am writing I am trying to explore what I believe to be the mechanics of healing. To do this I am looking beyond the boundaries of might be described as religious or indeed medical healings. When we look at what is being accomplished by medical science, we see one enormously important dynamic at work. This is the natural tendency of the body to try to repair itself and return to an equilibrium of health. When I talk about healing I am referring to any of the settings created by religious, medical or psychological means that may enhance the self-healing potential of the human body. Some of these healing environments can in some circumstances lead to something dramatic and even miraculous.
The most basic form of healing is that which takes place naturally in a baby bonded properly with his/her mother. In this interaction, we see all the essential ingredients of a setting which will promote healing of a kind that owes nothing to medicine. In the first place, we have touch. Then we have an almost psychic communication between mother and child. Although we talk about love to describe this bond, there is in fact a virtual fusion of two personalities. The one appears to sense and anticipate the moods and pain of the other. When the toddler experiences a fall and rushes back to the mother for comfort, we see how there is an almost miraculous relief of pain as the mother embraces the child. The mother through her touch and bonding is providing all that is needed to relieve and soothe the child's pain.
My paper is going to explore the theories of one Heinz Kohut who was active in the 60s and 70s in the States. He was a proponent of what has come to be described as Self Psychology. This is a theory that describes how some people miss out through a failure of bonding with the mother. What comes to be lacking in the affected adult is a secure sense of self. Psychoanalytical treatment is needed to give back to the individual something of what they are lacking through these failures in parenting. This deficit in maternal care especially has left the child, and later the adult, fiercely hungry for affirmation. Such people are described by Kohut as narcissistic, people who crave the attention of others. In describing the way such people should be treated, Kohut speaks of the role of the psychoanalyst as being like a parent for the deprived individual. Therapy in short is a kind of re-mothering process.
How does this help us to have a model for healing? Kohut has described a kind of merging of personalities as being crucial to the repair of a faulty upbringing. A similar merging of personalities appears to occur in many healing encounters, especially in those which involve charismatic and high octane healing events. People fall to the ground and engage in what may only be described as primal behaviour. There seems to be, at least sometimes, a kind of speeded up version of a resetting or recalibrating of relationships that had been lacking or faulty in the past. Kohut had described in his books the way that a narcissistic individual may, as a child, have failed to make a normal identification relationship with an adult. The charismatic encounter seems to allow such a powerful identification with the leader to take place. Regardless of whether that leader is a person of integrity, the sick person may, in making the act of identification or merging with him/her, activate powerful mechanisms of healing within themselves. When something mysterious happens in the depth of the psyche, it can be immensely powerful and at the same time hard to understand. We do know that the body does have a remarkable capacity to heal itself. Sometimes, in an almost random way, that capacity is activated by external events and able to work effectively.
Cult leaders and charismatic ministers are seldom the most reliable of people. They will be very quick to claim credit when a miraculous healing takes place. A lack of wisdom or insight in understanding what has been happening may go on to damage the individual. Thus, the newly healed will perhaps be prevented from experiencing this healing properly. A leader may also claim inappropriate spiritual authority over the one who has experienced a measure of healing. This may enhance the self-conceit or narcissistic tendencies in a self-proclaimed 'healer'. To become bound unhealthily in this way to a cult leader will prevent the healed individual being released to live their life as a free individual.
There is of course further detail which I shall be exploring in my paper at Bordeaux. I wanted here to convey a flavour of what I want to present. To summarise, two essential ingredients for healing to occur will be in place every time someone recovers health. The first is the power and the potential of the body to regulate itself and secondly, we need an optimal setting for this to take place. There is, as we have suggested, a wide range of these. Christians with their insight into such things as forgiveness, reconciliation and love, possess a whole range of tools which can foster the possibility for healing to take place. The contribution of charismatic Christianity is to reach what I call the more primal aspects of the personality. These sometimes can be activated in a way that reaches much deeper and more powerfully into the areas of ill-health. There is so much more to be said. Perhaps in what I have conveyed is sufficient to show that healing is never a matter of one person doing something to another. It is rather, providing a setting in which the inherent healing power of the body can be allowed to be given expression. Sadly, this is not always allowed to happen benignly. The act of healing can sometimes provide the setting for the worst expressions of power abuse.