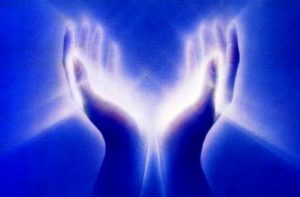 One of the great claims of the Pentecostal/charismatic movements is that miracles, especially miraculous healings, actually happen. The claim for the reality of such events sits uncomfortably alongside the understanding of many other Christians who do not belong to these traditions. Many liberal Christians have problems with the exuberance and what they see as irrationality in the large healing gatherings where miracles are supposed to occur. The critics of Christian charisma also hear stories of sick people who go along with great hopes to healing meetings. Many, perhaps the majority, fail to receive anything. The betrayal of their hopes is a serious matter. The faith of these 'failures' may be badly affected. Many other Christians instinctively draw back from wanting to have anything to do with healing ministries. They just sense that this whole area is one better kept at arm's length.
The gulf that exists between miracle believing Christians and the rest can be very wide. Those who do not claim to see healings in their churches will have little understanding about what might occur in events such as healing crusades. If they do get around to thinking about healings and miracles they might mention words like psychosomatic illness or hypnosis to account for what may be happening. From the inside there is also little interest in interpreting miraculous events to meet the queries of a questioning church. The power of God to bless and heal is taken as a given and, in being part of healing events, charismatic Christians believe they are following the example of Jesus's own ministry and that of his apostles. There are also many among the conservative Christian body who do not practice a healing ministry. Although they read the Bible in a conservative way and take the healing stories in the New Testament seriously, they do not believe that miracles are for today. This apparent rejection of the contemporary healing movement by many evangelicals is known as 'cessationist'. Miracles were given for the first century but have now ceased.
A strong argument that I would bring forward for taking at least some of the contemporary healing claims seriously is that I believe in the integrity of many who claim to have such a ministry. I interviewed twenty or thirty 'healers' thirty years ago in preparation for my first book. Even though I found some of their thinking somewhat strange or even alien, none of them was a power-seeking charlatan. It is also true from my observation that when you gather a group of people together who are motivated by the emotions of hope, expectation and longing, extraordinary things can happen. To say that a crowd of people generates power is an understatement. Power, as I have said before, is in itself a neutral phenomenon. When it is directed or harnessed in a positive direction it can be something of great moment. Crowd energy can also be something thoroughly evil and debased. In crowd situations there is an abundance of power and with it comes the potential to change people whether for good or for evil.
The fact that people sometimes recover from illness or from long-standing disabilities in a large crowd environment should not be surprising. The person upfront, the charismatic leader has learnt or stumbled across techniques for healing which seem to tap the energy and the power of the large crowd for these ends. Healing like the crowds themselves is not necessarily spiritual in nature. Healing becomes spiritual and 'gospel' when the New Testament realities of reconciliation, forgiveness and peace with God through Christ are brought into the process. To receive Christian healing (I am focusing only on one type in this blog), one partakes of a transforming spiritual crowd energy which simultaneously ties one into a new relationship with God. Non-Christian healing may also happen, but the long term spiritually transformative aspect of the event will be absent.
I find myself concluding that what passes for charismatic healing is at one level a learned skill or technique. One learns to manipulate, even control, a crowd through a variety of methods. These may include hypnosis, suggestion and using the voice in special ways. The potential for the abuses we have all heard about come through a charismatic leader using these techniques for selfish ends. No longer is the aim to bring people to God but to bring them to a state of vulnerability where there can be controlled to be exploited in some way. Here we can speak about technique without love and without spirit. This is something potentially extremely dangerous. When I speak about the dangers of miracle ministries I am thinking about the situations where people have travelled a long way to see a famous miracle worker. In spite of his reputation he may just be interested in gratifying a desire for significance and money. The consequent let-down for his hearers can be truly appalling. Many people have had their Christian faith shipwrecked by meeting some huckster in the less salubrious parts of the charismatic world. They may have been told that their failure to receive healing is the result of their lack of faith. Something as devastating as being told that your faith is insufficient to receive healing is enough to turn you away from all contact with church in the future.
Individuals like John Wimber and Oral Roberts (particularly in his early days) seem to have understood the way that crowds could be worked to release enormous power in the form of healing energy. People were transformed and sometimes healed. At its best the charismatic movement helped people to find transformation; it certainly never laid great burdens on those who failed to receive healing. When the teaching was sound everyone was enabled to experience something of an intimacy with God through worship.
What I find lacking in the literature is a deep wisdom which can discern all sides of what is going on in these ministries, whether good or bad. Miracles seem to happen alongside trickery and outright exploitation. We could be swayed by the claims of trickery to believe that healing never happens today. That would be to undermine the integrity of the entire Pentecostal/charismatic healing impulse. If this were to be the case that all the writers and pastors within these traditions would be totally lacking in honesty. Without these traditions the church as a whole would be incredibly impoverished. We need the expectation, the faith and the primal openness to God that we see in these congregations. Some of us on the outside value the energy of these movements even if at the same time people like myself want to question, critique and analyse what is really going on. Of course, there is incredible naïveté and other examples of human failing within these movements. Human beings who try to manage the levels of power that you find in large groups are extremely vulnerable to many temptations. Power is seductive and addictive. Anyone who follows my blog will know numerous examples of the evil that occurs when human beings are sucked in to an enjoyment of power. So, I remain a critical friend of healing, miracles and the entire charismatic impulse that exist in our churches. The important word for me is 'critical' because I never simply swallow the explanations and interpretations of others. All need to be scrutinised and examined with the application of reason but also with wisdom and humility.