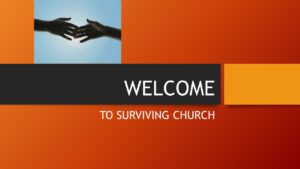 This welcome page is a revision of previous versions that have accompanied this blog since it was started in October 2013. During the intervening period, up till the present (April 2017), the blog editor, Stephen Parsons has covered many facets on the topic of the abuse of power in the Church.
The church, like most other institutions, is regularly confronted with the issue of power and how it is used. The authority that is given to its leaders is on occasion used inappropriately or harmfully. We also from time to time witness the church as an institution appearing to crush its own members in a show of theological correctness. Any betrayal of followers by the church or one of its leaders is a source of great hurt as well as causing long-lasting damage to its reputation.
Abuses of power in the church can take many forms. The least serious will involve outbursts of bad temper or anger which are limited in scope. These are normally cleared up in a relatively short space of time.
More serious are examples of an exploitative relationship in a church setting. Sometimes relationships which have been built up over a long period of time are abused or manipulated, causing a deep sense of betrayal on the part of the victim. Also, some leaders exercise power over vulnerable individuals by using Christian teaching to inspire fear and even terror. Every kind of abusive relationship in a church, because it is occurring in a religious context, will probably have a negative impact on a person's relationship with God. A hitherto trusted man or woman of God has let down a member of the flock. It is hard for that sense of betrayal not to seep into what he/she believes about God. It is right to use the expression 'spiritual abuse' to describe many of these incidents.
Alongside spiritual abuse is the use of power to extract large sums of money from people who may not have much. Although the money solicited is said to be for God's work, in some situations much of this sacrificially given money seems to end up in the pockets of church leaders.
Among the most serious forms of abuse we find sexual exploitation. Unlike the forms of abuse mentioned above, the wider church has finally woken up to the existence and extent of this misuse of power. Because safeguarding measures are widely practised by most congregations and denominations, this blog has not given much focus to this form of abuse. There are many other places on the web that offer help and give this topic the attention it rightly deserves.
In writing this blog over three years Stephen has become aware of several individuals who are the victims or survivors of the things he has been describing. There may be others who read the blog but who have wished so far to remain anonymous. To any person who may have suffered at the hands of the church, Stephen wishes to offer an open invitation to contact him. His email address is parsvic2@gmail.com This is the first point of contact. He is also prepared to speak confidentially over the phone to anyone who might be helped by direct contact. There are in addition other resources he knows of in the UK that might be able to help. He lives in the North of England but visits London from time to time. The blog is dedicated to the victims and survivors of Christian abuse and Stephen wants to help these survivors in any way that is within his power.