Welcome to Surviving Church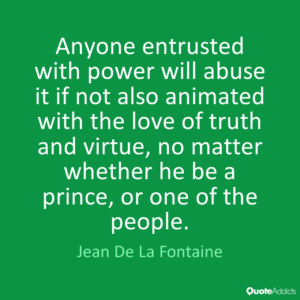 Survivingchurch.org is a blog concerned with the issue of abuse of power in the church. It has now been running for over three years. Stephen Parsons, its main contributor has been concerned with the issue of the corruption of power in the church for some twenty years. The material in the blog is in some ways a continuation of work and research he did in the 90s in preparation for a book that he wrote, Ungodly Fear. The blog posts not only cover actual examples of power abuse in the church but also there is an attempt to get below the surface and understand the deeper psychological and theological issues that are present.
Recently a new emphasis over power abuse in the church has emerged in the blog. This is the insight that we must look not only at the failures of corrupt and possibly damaged individuals, but at flawed systems of power mismanagement in the structures of our denominational churches.
Among the independent churches we have identified the fairly common problem of a church leader who exercises power for his own gratification. While subtly exploiting his followers, at the same time he may be providing excitement and glamour in their humdrum lives. This mutually re-enforcing power dynamic seems to suggest 'success' but over a period it often leaves followers empty and disillusioned. Candy floss is finally seen to be totally lacking in real nutrition. Emotional excitement gives way to emotional exhaustion.
The long term aim of this blog to help individuals identify how power is operating in the churches they attend. It may not just be a case of power being misused from the top down. Power can be exercised by any group within a body to manipulate and control others. In a Church of England context, power may be exerted by members of the choir or by a group of bell-ringers. Those with the authority of a role within an institution may find themselves undermined by the tactics used by a well-organised group. But, whether power is misused by those in authority in a church or those who take another role within the structure, the motives are likely to be similar. The exercise of power gives the illusion of control and that is a sensation that many people crave because it has been denied them in other areas of their lives.
Opportunity is given for discussion of any of the topics written about. Other more private concerns can be shared with Stephen at his email address parsvic2@gmail.com NOTE THAT THIS IS A NEW EMAIL