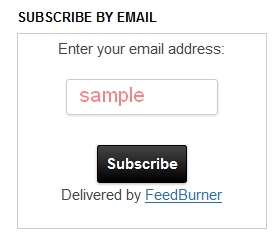 On each page of this blog – half way down on the right – is a little form you can complete. (just like the picture here)
When you complete it you will get an email to the address you have entered.  In this email there will be a link you must click, this confirms that you really want to subscribe.
Once subscribed in this way you will get an email every day on which a new subject was just started.   You wont get any more than one email per subject – and you wont get emails of the comments that people enter.
Here's hoping that helps!
Love.  Dick Davies.