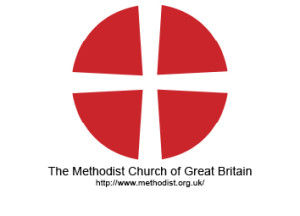 At a recent meeting of the Methodist Council it was announced that a proposal was going to be brought to the Methodist Conference on the topic of bullying and harassment in a church context. If these proposals are passed, the Methodist Church will be expecting to spend £140,000 to develop further work in this area. One Tony Tidey, with the splendid job-description as the Connexional Wellbeing Advisor spoke about the topic. He suggested that it was 'uncomfortable and difficult to admit that bullying and harassment do sometimes occur in our churches'. Everyone in the church is called 'to treat one another with dignity and respect'.
The Methodist record in the area of abuse has, to my mind, always been one of high standards. Obviously, not being a Methodist, I have not followed the detail of their child-protection policies etc over the years, but it was noticeable for me personally that, when I was collecting stories to illustrate the incidence of Christian abuse in the 90s, not one of them occurred in a Methodist setting. That is not to say that such incidents never occur, merely that this group of churches, with their traditional hierarchical oversight of ministers, was less likely to harbour abusive clergy or have so many intractable structural problems which allow this bullying and harassment.
For this post, I would like to set out some of my own thoughts, based on my reading, on the kind of work that might be attempted by the Methodist Church. If the proposed research does result in some fresh insights in this area, it will not only be the Methodist Church that benefits but all churches that work with similar structures, including my own Anglican Church. One common structure shared by both our denominations is that ministers are nationally accredited and subject to a degree of oversight. Arguably the Methodist ministers are more accountable to their central structures, but that point can be left to one side for the present. What I would like to examine are first some issues that to do with the personality of the minister in both churches. Secondly, I want to think about the role of volunteers within congregations.
For me the first and most obvious area which requires study is an examination of the latest research about the personality profiles of those who seek ordination. We have lived for a long time with the idea that, if someone believes that they have been 'called' to ministry, then that indeed is a sign of divine choosing. The candidates for ordination are, in fact, scrutinised fairly thoroughly but we still end up with a fair number of people who are bullies and guilty of harassment of various kinds. We urgently need a fresh assessment of the nature of vocation, using the latest insights from the world of secular knowledge to see whether 'vocation' may be a cover, for some, to seek a life of power and influence. Obviously the clergy are not the only factor in the occurrence of bullying and harassment in churches, but they are generally able, by being in a position of influencing the culture of their churches, to stop a bullying style from developing. Obviously there will be exceptions to this situation, including the scenario where the minister is him/herself bullied. We will, however, start with the hypothesis that much bullying behaviour is either initiated or condoned by the minister/Vicar in charge.
A couple of years ago I wrote a paper for a magazine 'Modern Believing' looking at the incidence of narcissistic behaviour among the clergy. This personality disorder will be expressed by a constant need on the part of the sufferer to receive praise and affirmation from people around him or her. In the case of a minister this will inevitably involve the congregation. He/she will have the uncanny ability to manipulate those under his influence so that a regular fix of narcissistic feeding is available to this minister. The current research into this kind of behaviour suggests that it is caused, either by a deficit of parental attention in early childhood, or through giving the child too much in the way of praise. Within these scenarios, the child grows up, either having to make up for the lack of attention, or to seek a continuation of what he/she had got used to having in abundance when very young. Whatever the cause, the narcissistic clergyman is going to be a menace as the one in charge of a congregation. If we recognise that bullying, among other things, provides an enjoyment of attention, then the narcissistic personality may well be one explanation for this kind of behaviour. Some recent study also suggests that narcissism, as a personality trait, may arise solely as the result of being constantly at the centre of attention. This observation would apply particularly to celebrities and politicians. To be praised, to be made the centre of attention constantly, is, for some an addictive experience and to be sought for its own sake. The clergy are, like politicians, constantly at the centre of their worlds, albeit far smaller. One aspect of a narcissistic addiction to attention is that a leader will be hyper-vigilant to any challenge to their authority and power. We thus have the common phenomenon of anger and shouting at individuals which is a frequent manifestation of bullying. Needless to say, sexual acting out can also be traced back to a narcissistic profile, but that cannot be examined here.
Another area which needs a thorough investigation by the churches is the issue of volunteers working within congregations. When an individual offers their services as a volunteer, it sets up a dynamic which is quite different to that of the workplace. The volunteer, because he/she is unpaid, may feel that certain rules do not apply to them. Just as the clergyman may feel a sense of entitlement because they are perceived as a man/woman of God, so the volunteer may feel that they can do their jobs with a great deal of leeway as to how the tasks are done. The rules set out by employers do not apply to the volunteer. This status as a volunteer, in other words, will even allow them, in extreme cases, to attempt to manipulate and control the work of the church. One really useful thing would be if the Methodist research came up with a thorough understanding of the way that church voluntary work operates, for good and bad. It might then publish a set of guidelines which could show what is expected of all volunteers. Too many churches are battlegrounds between strong personalities among their volunteers. Some use the church to carve out an area of influence and power as way of furthering personal needs. The strength to do this comes from their status as volunteers. No one wants to seem ungrateful for what they do. No one dares to challenge them and make them accountable, let alone ask them to leave. If a set of guidelines could be published when sets out clearly the incidence and danger of these kinds of power games in voluntary organisations like the church, then it would be far easier for councils to oversee the work of church workers, volunteers or not.
The conclusion of this blog post is to suggest to the Methodist group that we need to use existing research from social psychology and psychoanalytic thought to set out clearly the power issues that exist in churches which make the bullying and harassment possible. I believe that every example of bad behaviour can be understood if we apply the right tools of analysis. I look forward very much to see what comes up at the Methodist Conference in July.